Research and
development lab
S
c
r
o
l
l
p
a
g
e
-
S
c
r
o
l
l
p
a
g
e
-
RHOSS bases its design philosophy on one fundamental concept: testing the behaviour of the machines it produces in
all the environmental conditions

in which they can be used.

A responsible manufacturer must in fact provide designers with correct data regarding its products under all operating conditions, because each air conditioning unit must deliver a specific energy performance that can vary depending on the geographical area, the characteristics of the building and its intended use.
Uno dei più
grandi laboratori
d'Europa
Lab
With its climatic rooms, Rhoss's R&D lab, provides its customers with a series of
guarantees

that are necessary for a

conscious design

.

This result can only be obtained in laboratories such as Rhoss's R&D Lab and sets Rhoss at the apex of the sector in terms of quality
R
e
s
e
a
r
c
h
f
a
c
i
l
i
t
y
/
e
f
f
i
c
i
e
n
c
y
c
e
r
t
i
f
i
c
a
t
i
o
n
-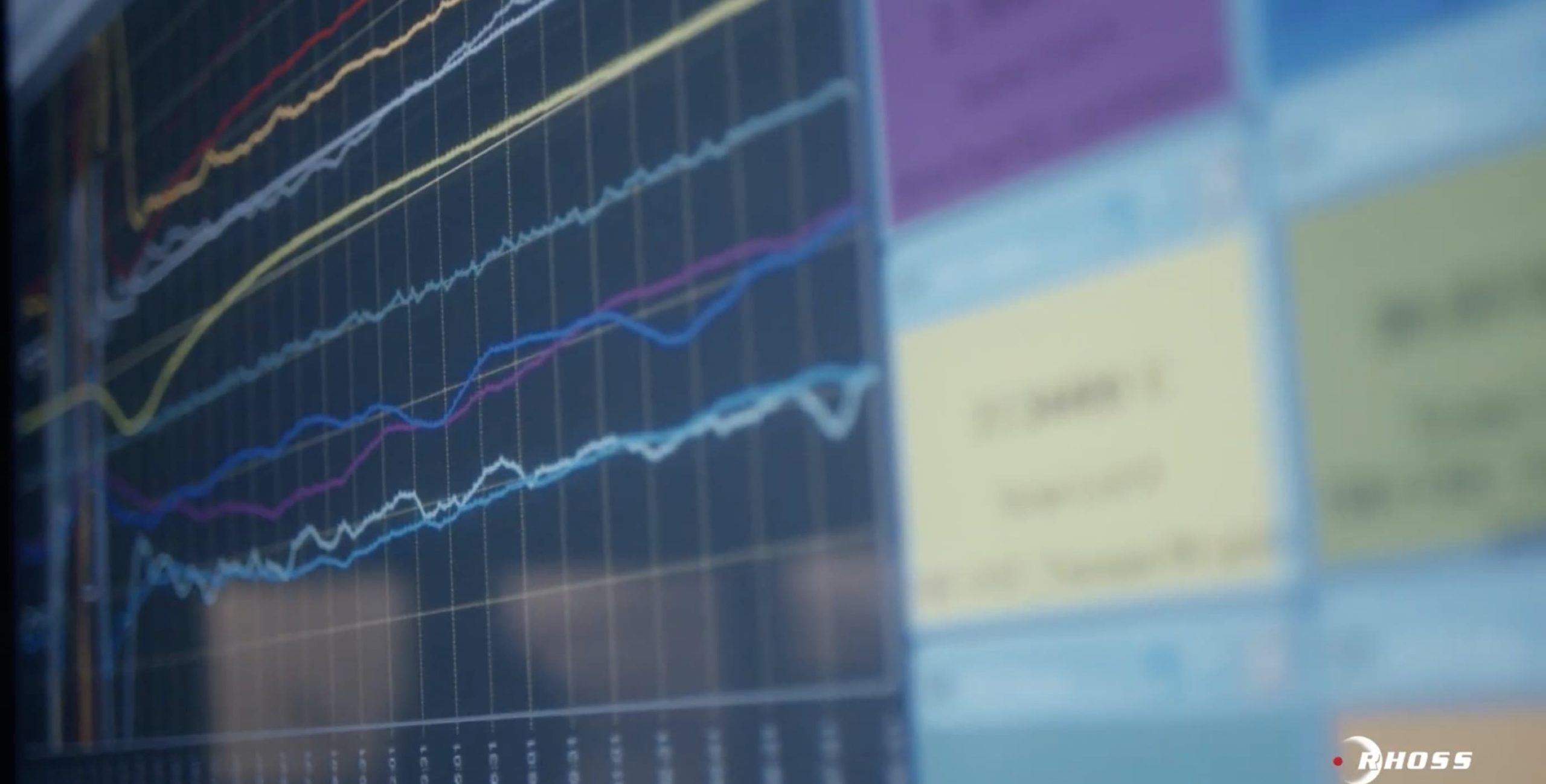 In house
performance
review
Technical equipment
The lab is equipped with climatic rooms, high profile systems and equipment for the analysis and energy certification of the manufactured machines.
A-B Testing Rooms
Equipped with a double hydraulic system and removable dividing wall to allow the simultaneous testing of 2 chiller units or heat pump units, with air or water condensation, with heat recovery and split units.
C Testing Room
To be used for terminal units testing and small chillers-heat pumps up to 12 kW of power.
D Testing Room
To be used for terminal units testing and small chillers-heat pumps up to 60 kW of power.
Three areas for noise level testing
Two internal for components and small machines, and a larger external one for measurements on large units.
Research and Development lab
If you want to know more about the technical equipment, performed measurements and efficiency certifications produced in our lab, download the in-depth brochure.
Prototype Department
Dedicated to the manufacturing of prototypes, it is equipped with the tools required to apply quick modifications during the testing phase.
Find an

agent

or a

reseller

.
Find a reseller in your area for a customized offer on Rhoss air conditioning solutions.